New for 2021: The Heart of a Calling: The Practice of Christian Mindfulness in Congregational Ministry

Click HERE to purchase on Crossroad's website.
The Path of Illumination: The Transfiguration and the Reality of Awareness and Spaciousness: Contemplative Outreach-Atlanta Retreat
These two videos are the day retreat I led for Contemplative Outreach-Atlanta, exploring how the Transfiguration can be an iconic visualization for nurturing our awareness of union with God and each other.
Contemplative Outreach International Conference, September 2021
I loved having the opportunity to present with my dear friends Phileena Heuertz, Justin Lanier, and Rafael Morales, as we reflected on how we have seen the Spirit at work since our initial gathering in Snowmass in August 2021.
For those who want, here is a list of articles, books, and other resources to explore.
Contemplation and Community: A Gathering of Fresh Voices for a Living Tradition (2019)
Fr. Stuart is a co-editor and contributor of Contemplation and Community: A Gathering of Fresh Voices for a Living Tradition (Crossroad Publishing Company, September 2019).  Click HERE to explore Crossroad's website pertaining to the book and further resources. You can also purchase on Amazon or other online booksellers.
Panel Discussion with the Society for the Increase of the Ministry, with The Episcopal Church
As part of the ongoing discussions and discernment with SIM, here is a video that specifically explores the question of "How do faith communities benefit from becoming more reflective."
Video interview with the World Community for Christian Meditation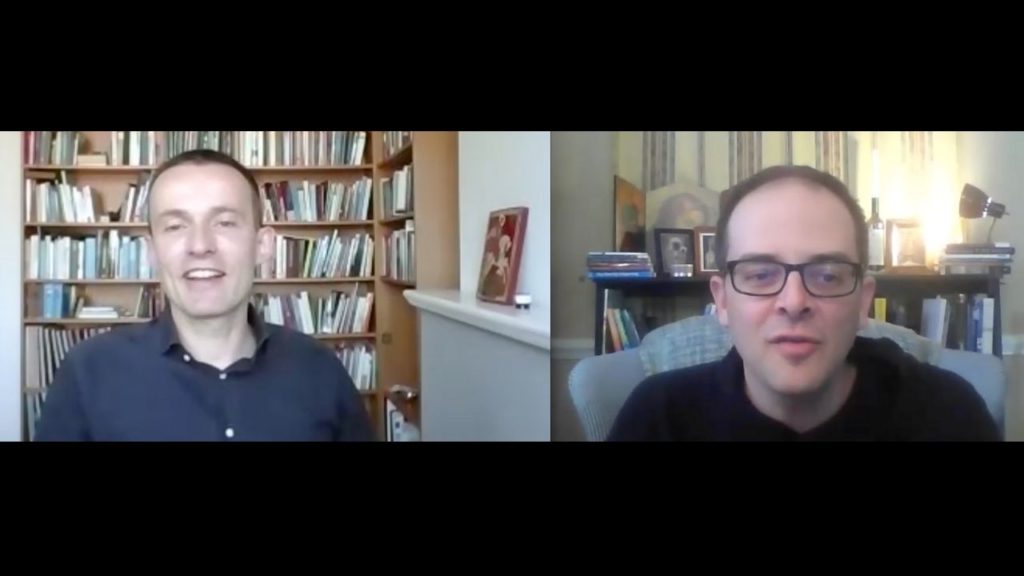 Here is a two-part video interview with Sicco Claus, regional director in the Netherlands for the World Community for Christian Meditation.  The interview explored the essay "A Pandemic Priesthood."  To explore the WCCM's site exploring "A Contemplative Path Through the Crisis," Click HERE.
News and Press
Stories of the shared ministry at Grace Church have appeared in the New York Times, the Los Angeles Times, the Boston Herald, MSNBC, the Atlanta Journal Constitution, and the Gainesville Times, specifically exploring the community's work to honor the over 1,000 unmarked graves of African American members of our community in Alta Vista Cemetery.  For the story on NBC News, click HERE.
"The Silence of Easter" from the Gainesville Times, March 24, 2018.  Click HERE.
"The deeper truth of these days", a reflection in the Gainesville Times, April 15, 2020 Click HERE.
Selected articles and reflections
"A Hermeneutic of Appreciation: Cultivating Encounters of Spiritual Experience within Congregational Ministry," with David Forney, The Journal of Religious Leadership, Vol. 12, No. 2, Fall 2013. 61-79.  Click HERE.
Podcast interview on Contemplate This! with Dr. Thomas J. Bushlack, Click HERE.
"A Harmonic of Love" on the Shalem Institute for Spiritual Formation blog, March 2018.  Click HERE.
"The Possibility of a Contemplative Reformation" on the blog site for NEXT Church, August 2019.  Click HERE.